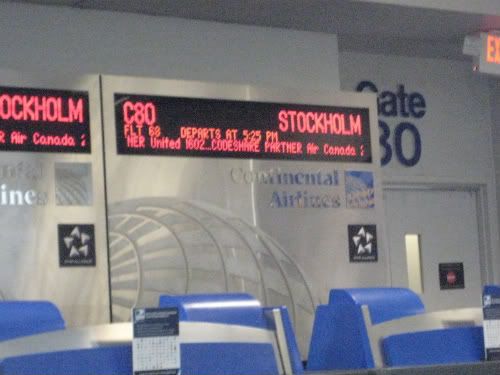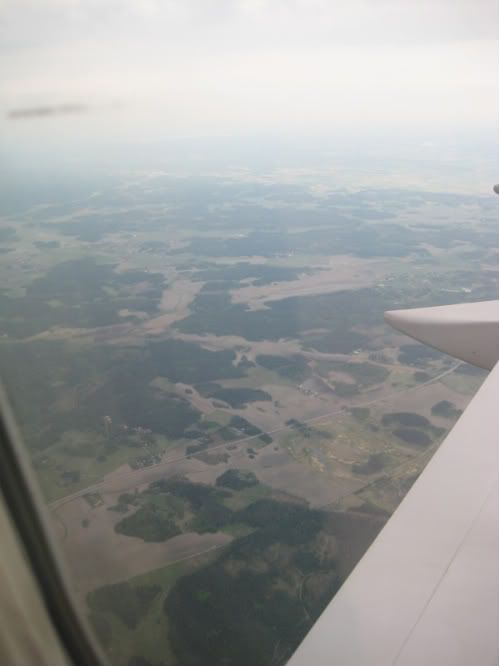 Sweden out the window of the plane.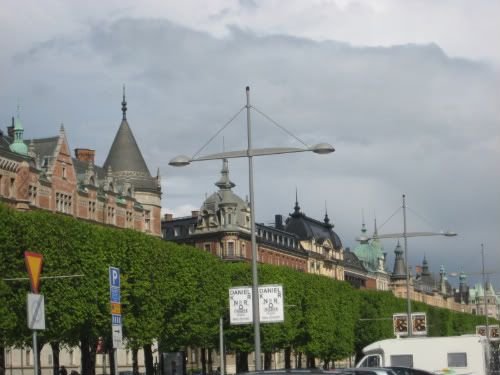 Pretty roofs.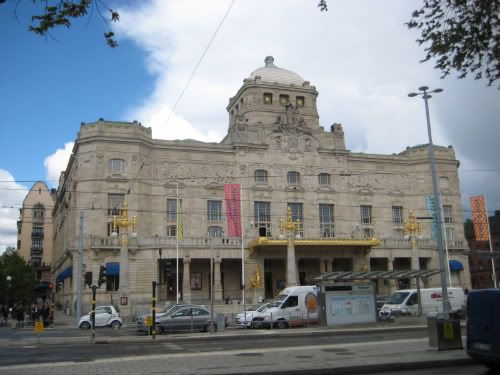 The national theater founded by Gustav III in the late 18th century.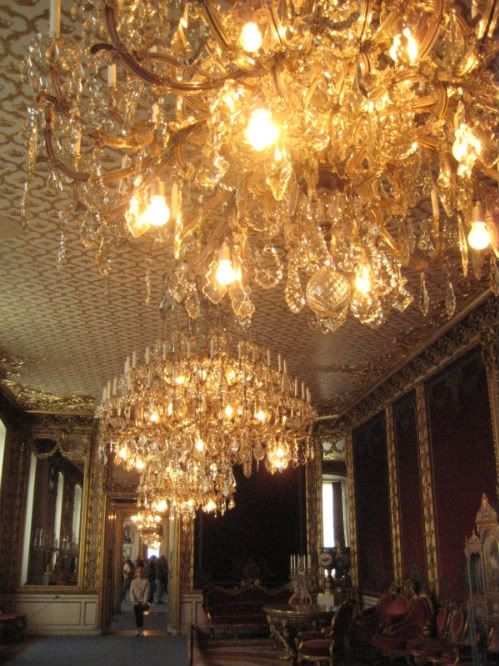 Inside the Royal Apartments.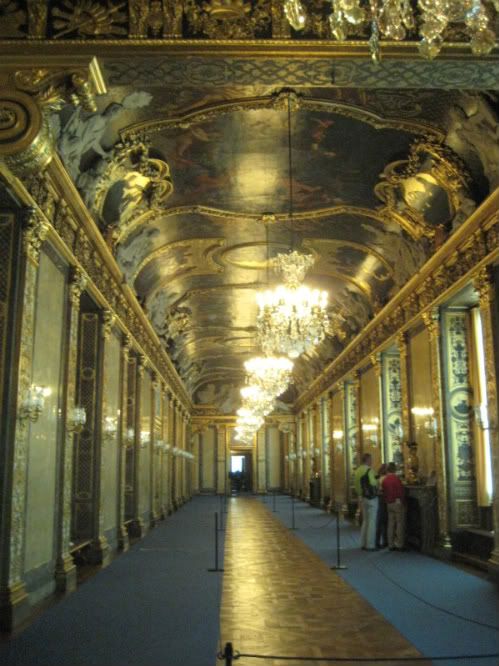 This room was based on the hall of mirrors in Versailles.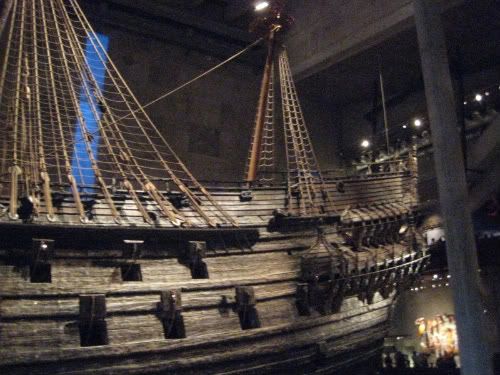 The Vasa.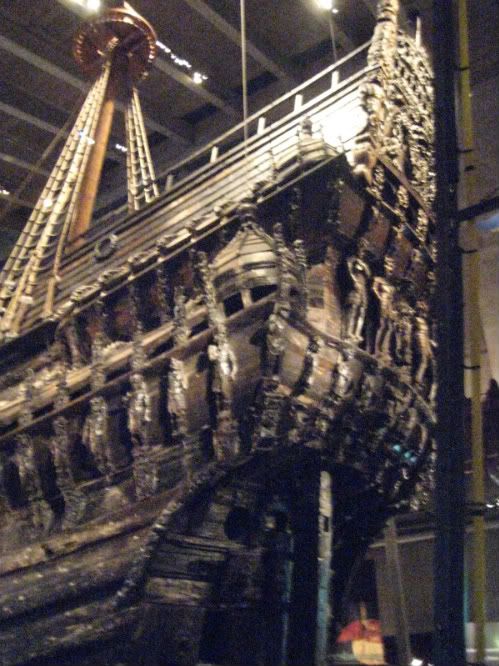 Some of the intricate carvings. They were painted bright colors originally.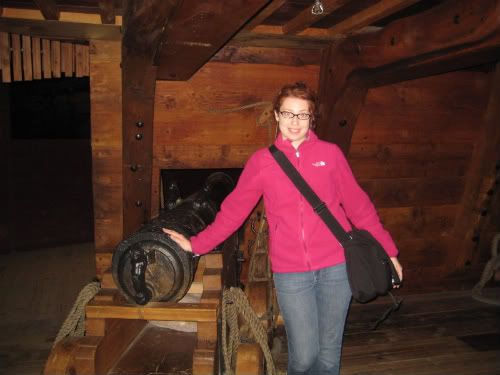 Me and a canon at the recreation of part of the interior of the Vasa.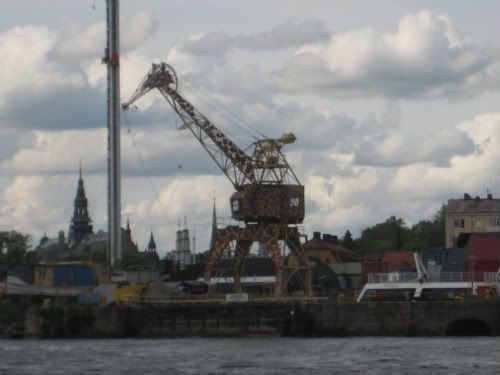 A piece of construction equipment made to look like a giraffe!!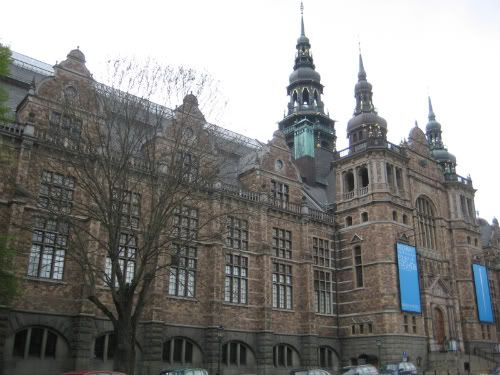 The Nordiska Museet aka Thornfield Hall.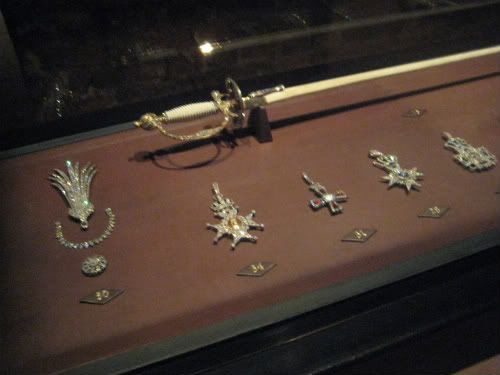 Royal sparklies at the Royal Treasury. The hilt of that sword is all pearls.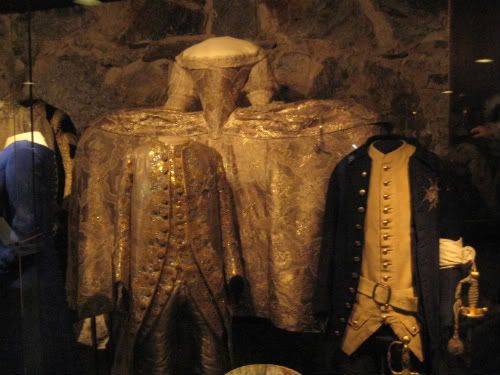 At the Royal Armory, stuff that was in that Versailles exhibit!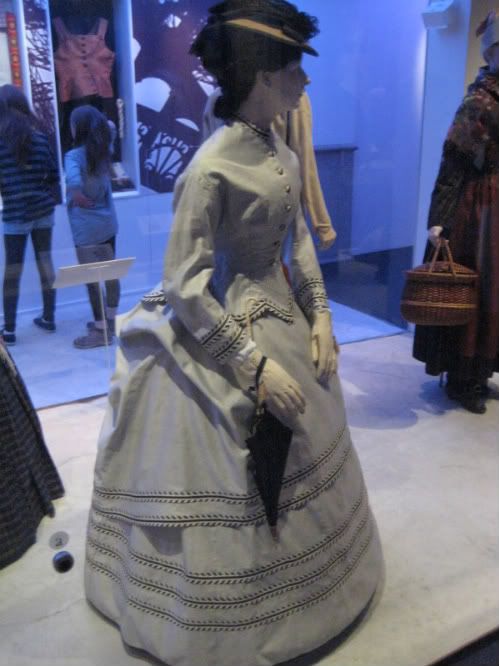 Pretty dress on display at the Nordiska Museet.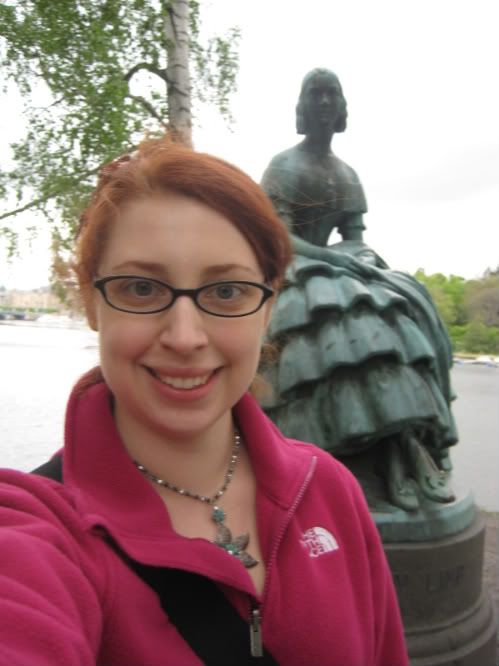 Stylish Sopranos.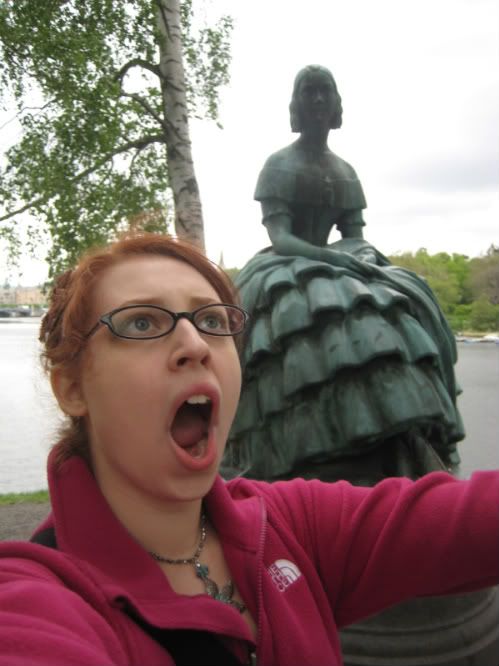 Singing a duet with Jenny.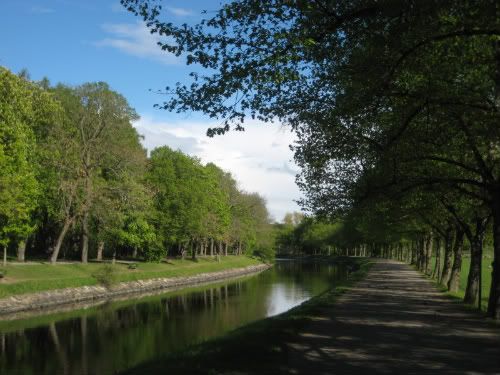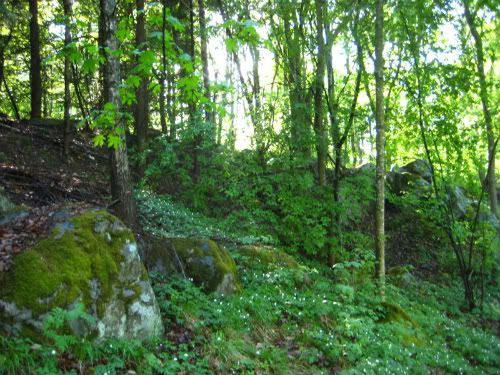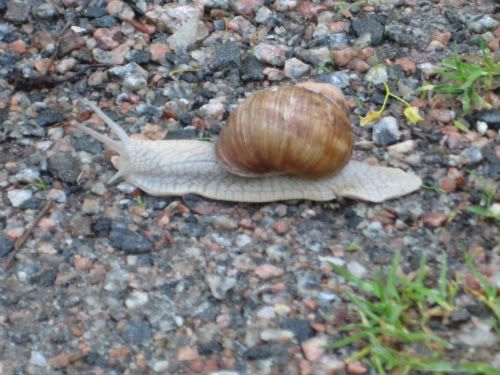 Sven the snail.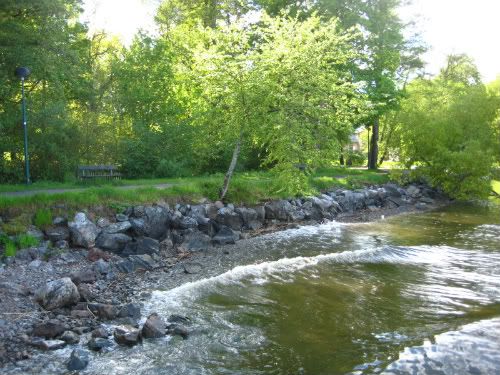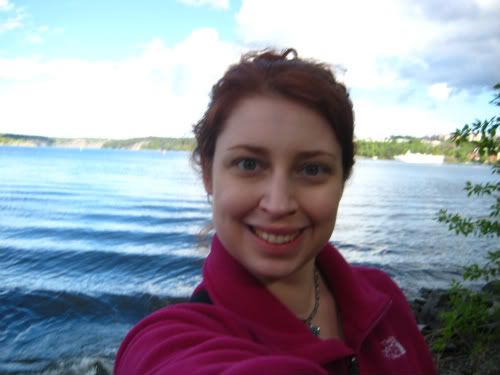 Me about halfway through my nature walk, when I reached the ocean.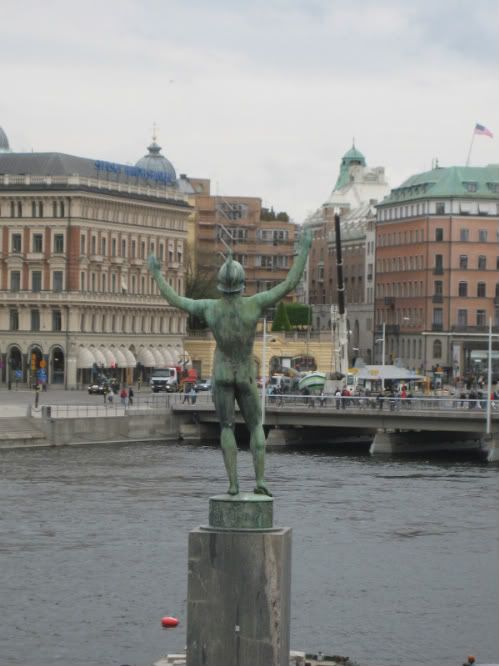 I'm sure this statue wasn't intended to be hilarious, however...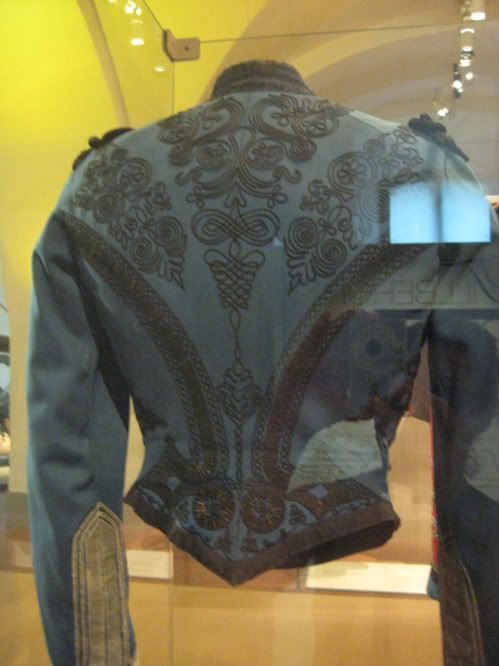 The back of an amazing uniform at the Army Museum. Why don't soldiers still wear stuff like that?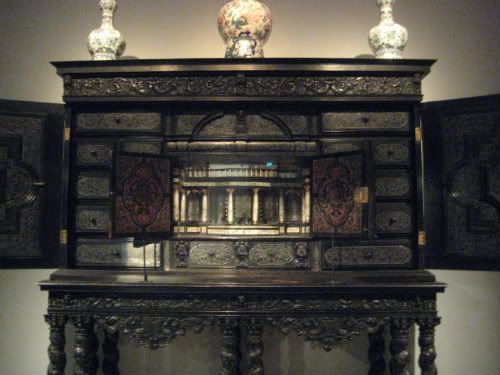 17th century cabinet at the National Museum with a little theater in the center.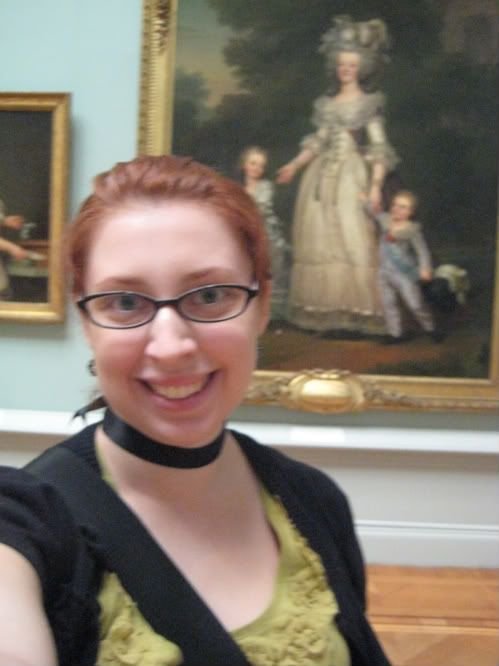 Me and Marie.
Well, that's it for Sweden. You know for a city made up of islands, Stockholm has a surprising lack of seafood restaurants. And where are the meatballs!!! I am most disappointed.